White Nylon Insulation Washers Imperial Sizes
White Nylon Insulation Washers Imperial Sizes
White nylon insulation washers imperial sizes available in several different sizes from 3/8″ inside diameter to 3″. Sold single & packs of five free post uk only.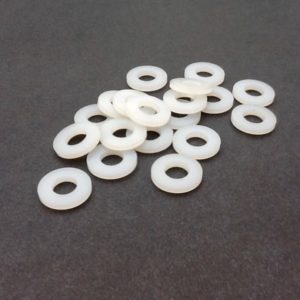 Customers outside of the UK could you please contact me before you place your order so that I can let you know what the shipping charge would be to your country. Please Contact Us
Any questions about this item or any other items listed on my website please contact me I would be happy to help.
Postage & Payments
All orders I receive will be dispatched (FREE POST UK ONLY) within one working day with the exception of the pipe clamps as I make them to order. This is a PAYPAL secure website, PayPal payments are preferred however if you are paying by cheque I will allow time for the cheque to clear before I dispatch the order. Can you please make sure I have the correct delivery address and post code so that I can dispatch your order quickly and without delay.
Showing all 5 results