Rubber O Rings Rubber Oil Seals Rubber Gasketing Sealing Rings
Rubber O Rings
Rubber O Rings And Oil Seals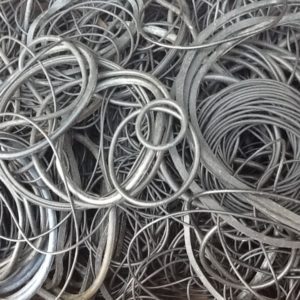 Rubber O Rings And Oil Seals Available from this website in many different sizes. BPC stock Rubber O rings and oil sealing rings in most sizes in both metric and imperial, O rings are one of the most cheapest forms of sealing components available. Rubber O rings are The most common and simplest types of seal with excellent sealing properties and durability.
Used in engines and gearboxes, also found in anything from shower heads to an aircraft, garden hoses and pumps etc., They can be used as face to face gasket style seals or as shaft seals and allow both rotary and linear movement.
They have a 70 Shore hardness and an operating temperature range of -30°C to +120°C. Highly resistant to many chemicals, petroleum, diesel, LPG etc.
Most rubber o rings are made from Nitrile Rubber also known as Acrylonitrile-Butadiene (NBR) and Buna N. The acrylonitrile content varies between 18 and 50% and influences the physical properties of the finished product. A higher Nitrile content enhances resistance to fuel and oil but elasticity and resistance to compression set is adversely affected.
BPC also stock rubber cord in various sizes and lengths, rubber cord is commonly used in sealing applications where the exact size moulded o-ring is not available.
I am constantly adding items to this website including this category, if you do not see what you are looking for the first time round please check back at a later date as I may not have added that item yet. Or you con contact me with details of the item you need here info@britishpipeclamps.co.uk
You can search our extensive range of rubber O rings by entering the dimensions requested into the new search box we have at the right side of the screen,
ALL ORDERS ARE DISPATCHED WITHIN ONE WORKING DAY FREE POST UK
I also have a large stock of Dowty seal washers you can view them using this link DOWTY SEALS
For the people Outside of the UK please could you contact me first before you place your order and I can let you know what the shipping cost will be to your country.
All orders received will be dispatched (FREE POST UK ONLY) within one working day with the exception of the pipe clamps as I make them to order. If you are paying by cheque I will allow time for the cheque to clear before I dispatch the order.
Thank you for taking the time to visit my website, below is a small list of some of the items I have recently added to the website, this website is constantly being updated with new products every day so please keep checking back for new item listings.
You can now search for the product your looking for by using my new search bar, simply type in what your looking for and hit search.
Whitworth BSW, BSF, UNC, UNF, BA hard to find vintage size nuts and bolts, washers, Gasket Material, Fiber Glass Webbing Tape, camloc fasteners, Bonded Seals, Toggle Switches, Rubber Cord, Circlips, rubber O rings, Leather Washers, Canvas Material, Carbon Braided Packing-Graphite, Heavy Duty Strap Webbing, Engineers Dowel Pins Grooved, Slotted Spring Pins, compression Springs, Rubber Bellows, Braided Rubber Straps and more..
Showing 1–10 of 34 results