Gasket Materials Gasket Jointing Cork Gasket Paper Rubber Gasket Material
Gasket Materials Gasket Jointing Cork Gasket Paper Rubber Gasket Material
Gasket materials gasket jointing cork gasket paper rubber #gasket #material available in both cork and paper. The sizes listed here are standard however I will cut the size you need if you email me with the size you want.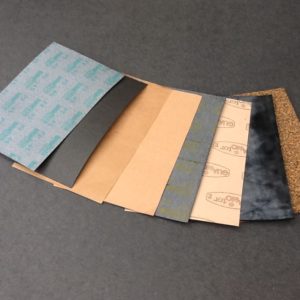 Customers outside of the uk can you please contact me before you place your order so that I can let you know what the shipping charge would be to your country. info@britishpipeclamps.co.uk
Postage & Payments
All orders received will be dispatched free post uk within one working day with the exception of the pipe clamps as I make them to order. If you are paying by cheque I will allow time for the cheque to clear before I dispatch the order. Thank you for taking the time to visit my website. Below is a small list of some of the items I have recently added to the website.
This website is constantly being updated with new products every day so please keep checking back for new item listings. You can now search for the product your looking for by using my new search bar simply type in what your looking for and hit search.
At A Glance Products
Classic Whitworth BSW, BSF, UNC, UNF, BA hard to find vintage size nuts and bolts. washers, Gasket Material, Fiber Glass Webbing Tape, camloc fasteners, Bonded Seals, 240 Volt Red Indicator Lights, Toggle Switches, Rubber Cord, Circlips, rubber O rings, Leather Washers, Felt Washers, Rubber Discs, Brass Rubbing Graphite Blocks, Dual Snap Pressure Switches, Hollingsworth & Vose Gasket Material, Dual Snap #gasket #paper Pressure Switches, Rubber Discs, Canvas Material, Carbon Braided Packing-Graphite, Heavy Duty Strap Webbing, Engineers Dowel Pins Grooved, Slotted Spring Pins, compression Springs, Rubber Bellows, Braided Rubber Straps and more..
Showing 1–10 of 50 results