Description
Massey Ferguson FF30 Diesel Fuel Filter Housing Seals Sealing Rings
Massey Ferguson FF30 diesel fuel filter housing seals sealing rings 3″ inside diameter (75mm). These quality o-rings are available to you in packs of two free post uk. These flat sealing rings have an inside diameter of 75mm (3″) and the outer diameter is 82mm (3.1/4″) the thickness of the ring is 3mm with a cross section of 4mm (1/8″). For Massey Ferguson FF30 diesel tractor.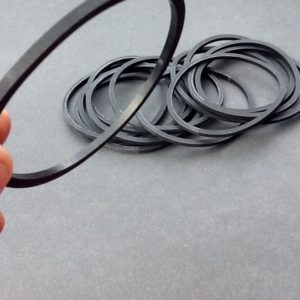 Ces bagues d'étanchéité en caoutchouc de qualité ont un diamètre intérieur de 75mm (3 ") et le diamètre extérieur est de 82mm (3.1 / 4") l'épaisseur de l'anneau est de 3mm avec une section transversale de 4mm (1/8 "). Profil carré. Ils seront équipés d'un filtre à carburant diesel Massey Ferguson FF30.
Vous recevrez un poteau de phoque gratuit. En dehors du Royaume-Uni s'il vous plaît me contacter avant de passer votre commande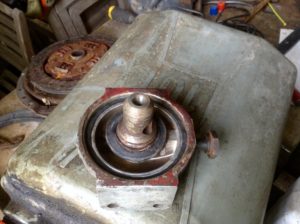 Postage & Payments
All orders I receive will be dispatched (FREE POST UK ONLY) within one working day with the exception of the pipe clamps as I make them to order. This is a PAYPAL secure website, PayPal payments are preferred however if you are paying by cheque I will allow time for the cheque to clear before I dispatch the order. Bank transfer also excepted. Can you please make sure I have the correct delivery address and post code so that I can dispatch your order quickly and without delay.
Thank you for taking the time to visit my website. This website is constantly being updated with new products every day so please keep checking back for new item listings. You can now search for the product your looking for by using my new search bar simply type in what your looking for and click search.
All of the pipe clamps and cable conduit clamp brackets are handmade by myself so please allow a little longer for dispatch. If you would like a custom made clamp please contact me with the sizes you require. My pipe clamps are made to a high standard. All of the materials I use are sourced from local suppliers with British standards quality control.
We Also Stock
Nylon Washers, Gasket Materials, Vintage Whitworth Bolts, Aerotight BSF 3/8″ Nuts, Rubber O-Ring Oil Seals, BSA Gold Star Chain Guard Spacers, Silicone Rubber Strips, Pipe Clamp Brackets, Bonded Seal Washers, Nylon Tubing, Carburettor Gasket Paper, PVC Tubing, Roll Pins, Spring Pins, Lucas CAV valves, V- Belts, Air Brake Valves D2-275508, Copper Compression Washers, Pan-Head Screws Air Brake Hose and more….
If you have any questions about this item or any other items listed on my website please contact me I would be happy to help.
Massey Ferguson FF30 Diesel Fuel Filter Housing Seals Sealing Rings